I set out to engage in 100 conversations with strangers in 3 months. Here is the first log of results:
May 29 – #1
My friend and I were looking to get feedback from an app idea we had. We found a couple people to talk to. While my friend was ordering food, I sat at a table next to a man that was eating alone. I was nervous, but I didn't let that stop me. After a few seconds of pumping myself up for it, I started talking to him and I was able to get valuable feedback from him.
June 3 – #2
I saw a woman talking about a movie she had just watched. She said that she was crying the entire movie with emotions of enjoyment. I was curious, so I thought about it a bit and decided to ask her what the movie was. (She said Wonderwoman, for those curious)
June 5 – Challenge for the Week
At this point, I decided that I needed to step up my game. If I was going to complete the challenge, I needed to stay focused on it each week. Remember, I needed to do more than 1 a day on average to complete my goal. I couldn't just wait until the last week of August. Procrastination is not an option! My goal this week was to have 7 conversations in 7 days.
June 7 – #3
It was Wednesday, and I hadn't talked to anyone Monday or Tuesday after setting my new goal. I knew that if I didn't talk to anyone today, I would probably procrastinate until Sunday and try to do all 7 in one day, which was too risky. I had to put myself in a position where I could succeed today. I followed a friend home and he happened to live next to a bar. So, I decided to go in. Since one of my requirements for this challenge was to engage people sober, I knew I couldn't drink until I talked to someone. I ordered a drink and just sat at a table to pump myself up. I looked around for people to talk to. After a bit of social anxiety, I resolved to go up to a guy that was sitting at the bar alone. It was hard, but I stood up and just walked over to him! His name is Logan. He is a high school teacher from Nebraska. It was cool talking to him for a bit. I told him about a game idea I had that related to teaching and he gave me some great feedback.
It was incredibly successful and I saw that the key was to not overthink it. Sometimes you just have to stop thinking and do it. Trying to come up with the perfect thing to say is futile because there is no perfection and so many factors can come into play that your "perfect strategy" is probably going to get derailed quickly. It's better to learn to go with the flow and see what happens with no expectations.
June 9 – #4-5 Pie Bar
It was now Friday. I needed six more conversations. So, I decided that two a day would be reasonable. I resolved that I must make two conversations this day. I was going to meet a friend of mine at Pie Bar. On the way there, I looked for opportunities to talk to people. When I got there, I saw two people waiting outside and thought about talking to them. While I walked past them at first, I decided to turn around and introduce myself to them. It wasn't much and was honestly a little awkward. Nevertheless, I consider it a huge success. It's not easy to just go up and talk to a random person for no reason. I know that each one is a learning in how to make the next one less awkward, so it's great! When I get to a person that I really want to talk to in the future, I'll be able to use all these learnings to have a successful conversation with them.
Unfortunately, I forgot their names. This made me realize how important it is to remember people's names when I learn them. I've always been pretty bad with names, but I know that's nothing I can't change. One way to do this is to repeat someone's name after they tell you what it is. Next time I learn someone's name, I must do this.
While eating at Pie Bar (which was delicious!), I was watching how the waitress was interacting with customers. She was always enthusiastic. After I paid, I was about to walk out of the bar, but I turned around and told her that I loved her positive attitude. I could tell that it made her day, which felt great. I thought of all the time I noticed things like this about people before but never said anything. I'm sure if more people complemented things like this, the world would be a much more positive place.
June 10 – #6-8 Exploring Seattle
Saturday – I explored Seattle with a friend. My goal was to find two conversations to get into. The first was on a bus. I was on a bus that had an accordion-like middle section that would bend when the bus turned. I always like the center seats because it's so cool when the bus turns and you spin a bit. Two women (a mother and daughter) sat across from me. The daughter asked her mother if she was sure she wanted to sit in that seat because it can make people dizzy. The mother said, "After what I've been through last night, I can handle anything!" My curiosity peaked. I asked what happened and she said that she was on a plane from Boston that had extreme turbulence the whole way through. It sounded horrible! I asked how long she was going to be in Seattle, and we talked for a bit. It was a great conversation!
Here's a quick one. My friend and I walked into a park and there was a festival going on. I noticed a girl with a really cool looking shirt and I told her that it looked awesome. Again, it felt great giving compliments to people.
I made my goal for the day, but I was on a roll and didn't stop there. At a bookstore, I saw this awesome histogram. But it said it wasn't for sale. I realized this is probably because everyone asks about it so they put a note to say that. An employee was nearby, so I told him that the histogram was awesome and it was unfortunate that there was none available. He told me that these were very rare and expensive. He suggested I take a picture of it. I did.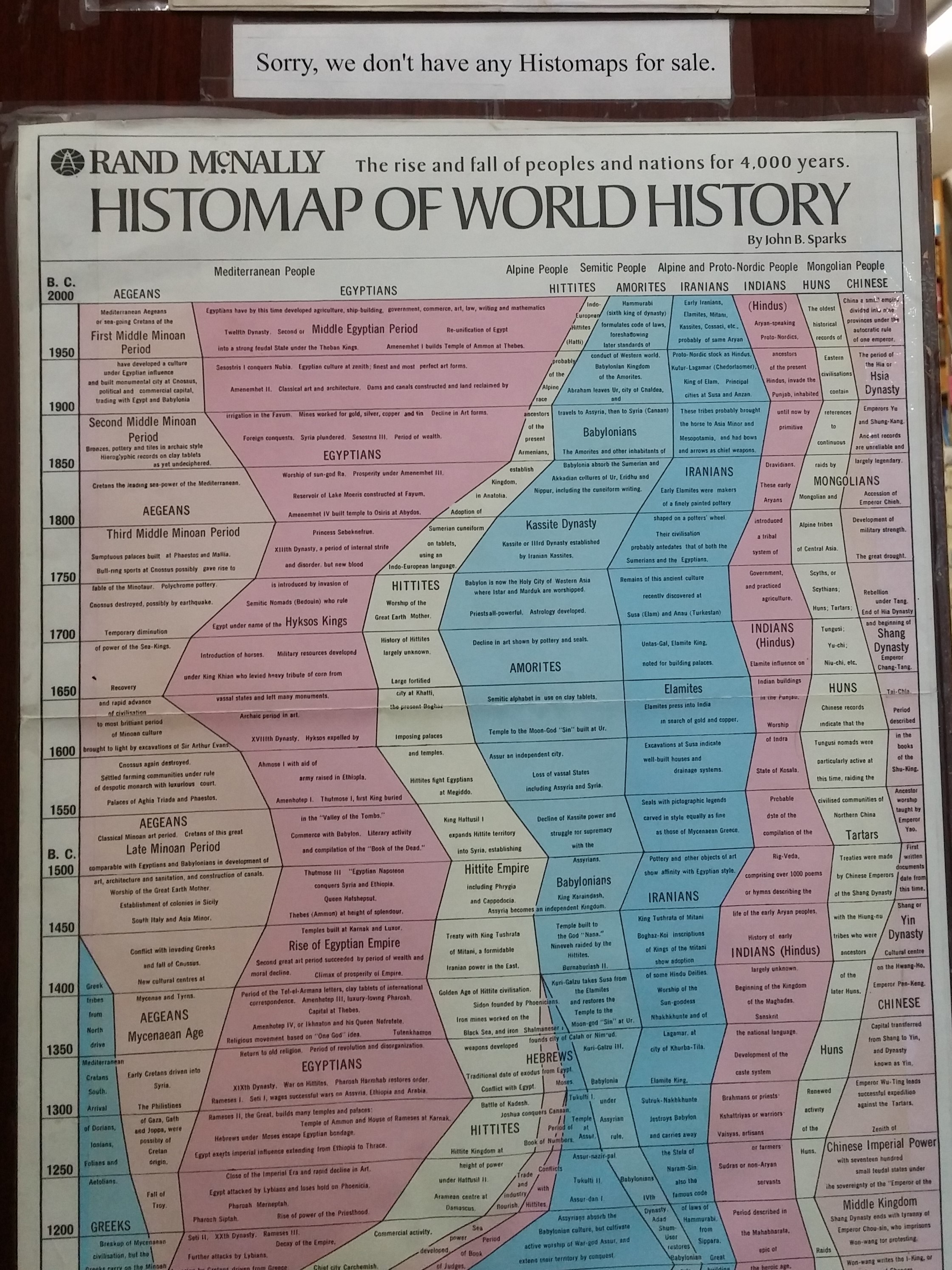 June 11 – #9 Dwayne D'Arby
I talked to Dwayne D'Arby. I heard him perform a song that grabbed my attention. After scouring the internet for the lyrics, I realized he was singing his original song. I decided then and there I would have to figure out who he was. He said his name, but it was still hard for me to find him online. I knew the only way would be to go up to him and talk to him.
After he got off stage, I was waiting for an opportune moment to talk to him. Once he came down, I got nervous. I pumped myself up and reminded myself that if I didn't talk to him, it would mean pain. If I just walked away, I would regret it and really lose out on growing as a person. Thus, I went over to him.
I told him I loved his music. He said he really appreciated it and gave me a flyer. He told me to look him up on Facebook, let him know I was the one he saw, and he would give me free music. The process was a breeze.
Conclusion
When I walked away, I felt accomplished. I had achieved the result I set out to do – engage in 7 separate conversations with strangers in 7 days. It went even better than I expected. I realized that I already noticed that it was becoming easier to talk to people. This positive feedback will reaffirm my commitment to the goal. Imagining what I would be after 11 more weeks of this is very empowering.
Now it's time to STEP UP. Next week, my goal is to engage in 7 conversations better than my average conversation this week. Why step up? Some of these conversations aren't satisfying to me. If I'm going to really get better at social engagement, I must step up my game and have satisfying conversations. Just "Hey," isn't going to cut it.
Look forward to next week! You can follow my progress through social media or by subscribing to this email list:
Follow me in social media: