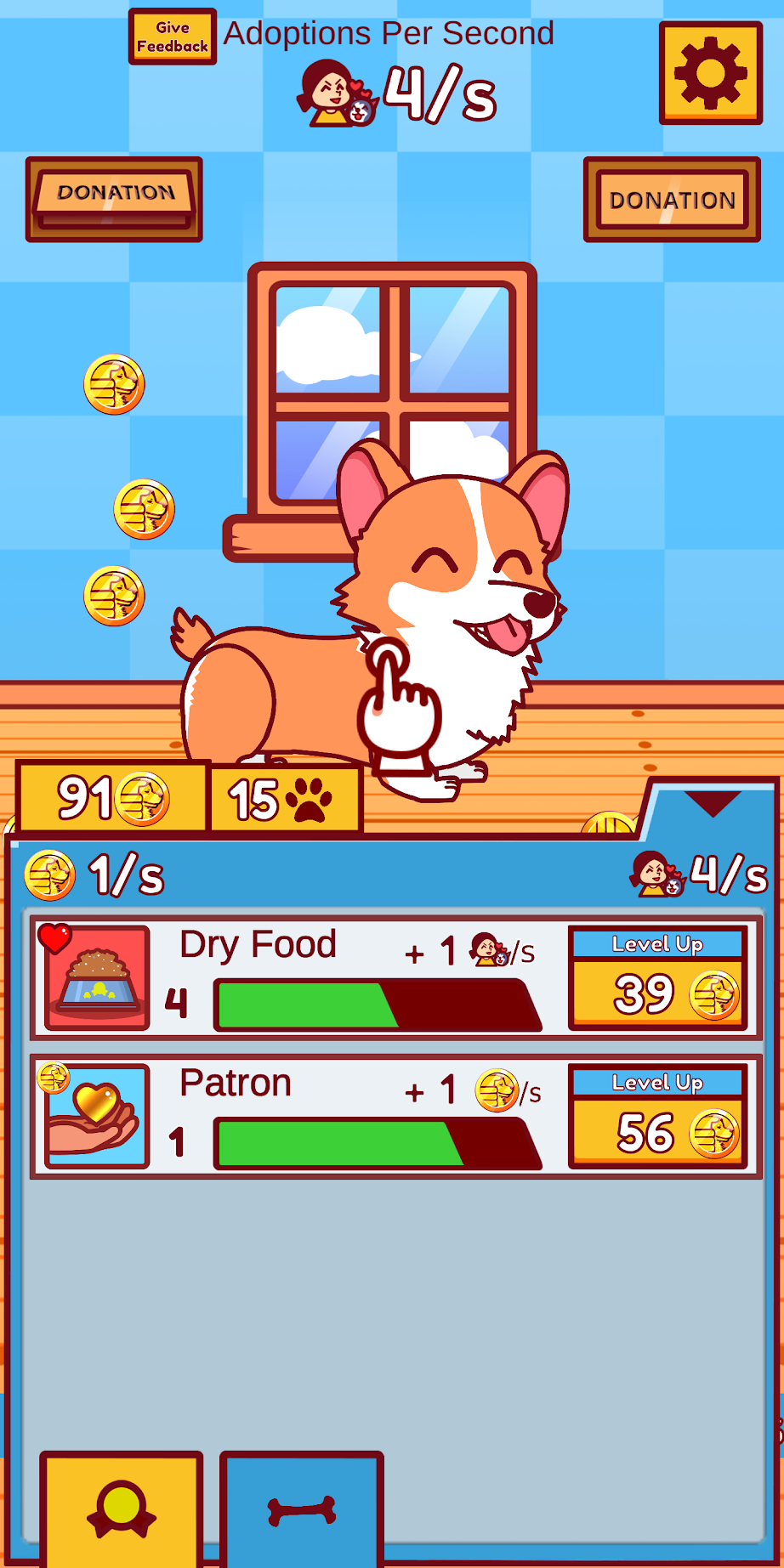 The Rescue Pets main screen. Art made by JDoArts. Check out his other work!
UPDATE: The game is now in early access! Get it from the website!
Let's Rescue Pets! You own an animal shelter in your pocket! Find loving homes for all the animals in your shelter with help from your very own Rescue Pet! Play with cats and dogs in an exciting, heartwarming mobile incremental game. How many animals can your shelter provide loving homes for?
What's the best part? Profits go to REAL-LIFE animal shelters! We will show you the effects your playing makes on the lives of real animals. How many real animals will your playing affect?
While you wait, you can check out my posts to learn about game design and development of some of my favorite games. Learn more about me. Follow my posts here.
Also, very special thanks to JDoArts for his artwork on my game. Check out his other work here.
You can be reminded to play our game and save animals by following me or signing up here to get notified when the game is released:
Follow me in social media: